Even though my new bra will be brought up on attempted homicide charges for trying to strangle me...its a good day!
First and foremost, a very close friend of mine has returned safe and sound from Iraq. Technically, he was back last week but he took a week off to spend with his family before coming back to the office. The nerve;)
Second! Eric and Orlando were out together! I've waited
four
years for this!
If you click for the big picture, you can see that Eric has a hicky and Orlando has some kind of booboo on his hand/wrist that I'm
positive
is a rug burn.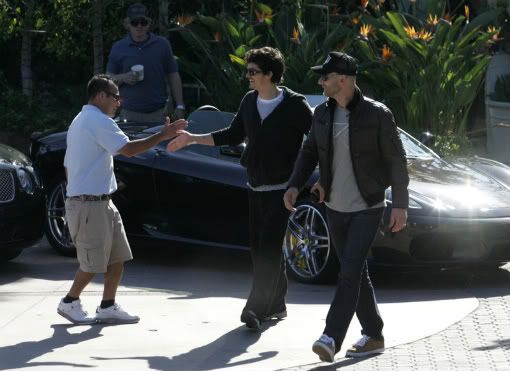 ( Twirls Pom-Poms and shouts the BanaBloom Cheer )