Profile

Bloom in Babylon
If I can't be a good example -- then I'll just have to be a horrible warning
Free Account
Created on 2017-04-17 22:23:14 (#3125052), last updated 2017-04-18 (22 weeks ago)
8,735 comments received, 0 comments posted
471 Journal Entries, 27 Tags, 0 Memories, 1 Icon

About

Mini Bio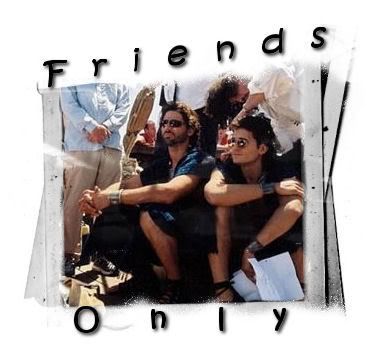 Banner by
galor5
I'm a little paranoid about my RL mixing with my slashy, porn addicted online life, so my LJ is Friends Only.
If you're here for the porn, that will remain
unlocked
, so if you'd rather avoid my babbling, you don't need to friend me.
But, if you see me around in other people's journals or communities, and think we might get along, then I'd be happy to add you as a friend. Please leave a comment here so I know you've added me. If I've never heard from you or seen you around, I may take a minute or two before friending back.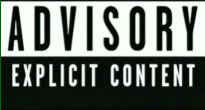 Warning: This journal contains stories depicting explicit sex between two male characters. If you don't like it, don't read! And save the speeches about how wrong it is for someone who gives a rats ass.

made by
galor5
What do you know...I'm obsessed with Orlando Bloom...and Eric Bana...And Eric Bana doing Orlando Bloom. I read and write slash...if you don't know what that is, you probably don't want to read this journal. I've written het in the past, but seem to have drifted away from it. I may go back *shrugs*. All stories are marked so read what you like...skip what you don't.
If you like what you read...please comment and let me know. It makes me very happy and keeps the creative juices flowing...
WOW! I won some awards! Click on the link or banner to be taken to the story.
2005 BanaBloom Awards
banabloomawards
Best PWP and Best Sex Scene
Take It Like A Man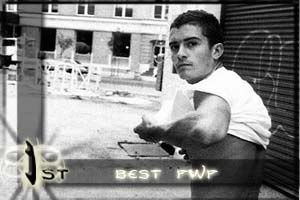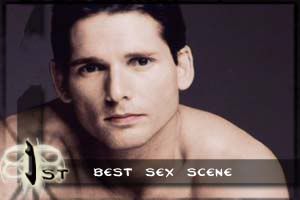 Best Comedy
Bite Me
>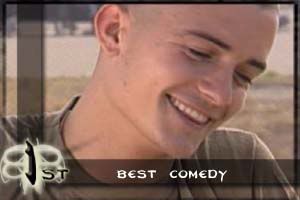 Fic Under Pressure
Auld Lang Syne (Times Gone By)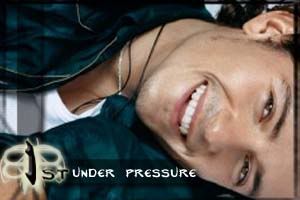 2007 Slashy Oscars
slashy_oscars
Best Comedic Relief Characters – The Hobbit Commentators
The Lube Olympics
>

Best Crossover – Short Fic
The Problem with Puppies
>

2007 Men of Middle Earth Award
mome_awards
Orlando Bloom/Eric Bana – Best Short Fiction
The Problem of Puppies
>

BanaBloom Award Banners made by the lovely, talented
galor5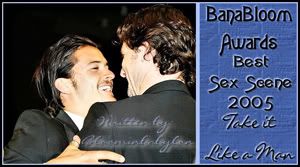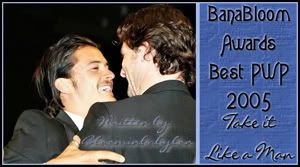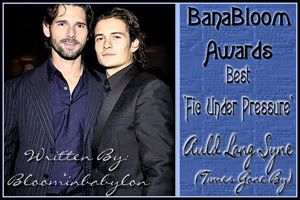 justbanalicious
My layout only possible with help from
elle_4you
Ianto mood theme by
cowboyhd
Animated Adam mood theme by
denied

Connect
adam lambert
,
adrien english
,
balian
,
banabloom
, banalando,
black hawk down
,
brad bell
,
bradam
,
bradley james
,
cheeks
,
clive owen
,
elizabethtown
,
eric bana
, eric belly, eric's curls,
eric's errant curl
,
fanfic
,
fanfiction
,
gareth david-lloyd
,
gay mysteries
,
gerard butler
,
gocheeksgo
,
harry potter
,
haven
,
henry cavill
,
history
,
hootsquee
,
ianto jones
,
jack harkness
,
jack/ianto
, jake riordan,
janto
,
john barrowman
,
josh lanyon
,
kingdom of heaven
,
lambliff
,
lost
,
lotr
,
love the beast
,
lucky you
,
m/m fiction
,
m/m romance
,
merlin
,
munich
,
orlando bloom
, orlando wearing glasses, orlando's curls, orlando's sexy ass boots, orli belly, orli's furrowed brow,
porn
,
psycop
,
ratbert
,
smut
,
star wars
,
the other boleyn girl
,
the tudors
,
time traveler's wife
,
toddsquee
,
tommy joe ratliff
,
tommy ratliff
,
tommyjoe ratliff
,
torchwood
,
troy

People
[View Entries]

Communities
[View entries]

Feeds
[View Entries]

Subscriptions (0)

Linking
To link to this user, copy this code:
On Dreamwidth:
Elsewhere: